Leather, suede, shearling and fur experts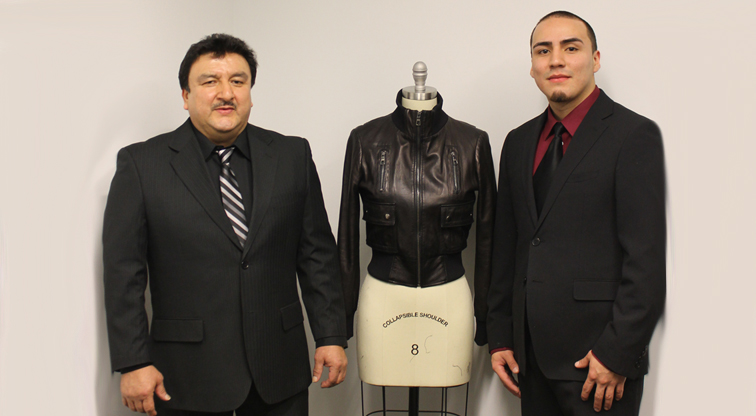 Nothing compares to the look and feel of a jacket made from the finest leather. Every era has put its particular spin on the leather jacket. New styles are born, but the old one's don't die; they just make room at the top. This is why an old leather jacket is never out of style, it simply becomes 'retro'. Leather jackets were worn in the early 1900's by aviators and military members. During World War II they became know as "bomber jackets". Later in 1940's became popular in Hollywood, from For Whom The Bell Tolls, India Jones, Grease, Top Gun, Flight Club, The Matrix, and so on. Leather jackets also became famous in the streets of New York City by members of the Black Panthers, whether its a biker, bomber, reefer or blazer styles, leather jackets have only grown in popularity.
Over the past few years shearling coats have gotten popular for many reasons. With insulating property that providing great heat during extreme cold weather and consisting of extensive air pockets, allowing body heat to escape makes them great to wear in warm weather feeling comfortable and looking luxurious all at the same time. Shearling coats are strictly defined from lamb or sheep pelt from a variety of different styles from slanted pockets, a number of buttons, and cuffs that can be adjusted to suit the taste of the wearer.
Our leather,and shearling  jackets and are crafted with attention to detail from the inside out. Improper care for a shearling  jacket, leather, suede, or fur can result in damaging and destroying it's fine properties. Certain repairs can vary from sleeve shorting, tapering, zipper repair, matching skins and repairing rips or tears to shearling. Our highly skilled tailor specializes in leather, suede, shearling and fur. Having over 30 years of experience and owning a leather company, we are the best at what we do.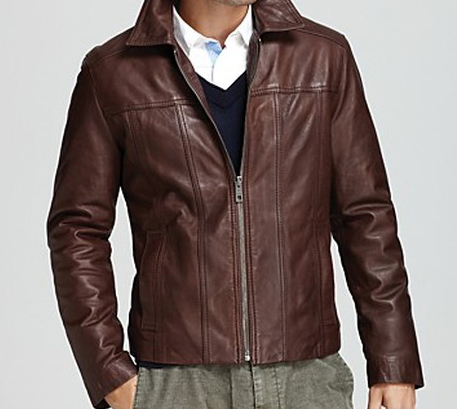 Collar repair $50 and up


   Shoulder repair $80 and up

   Shortening sleeve $60 each side

   Zipper repair $ 100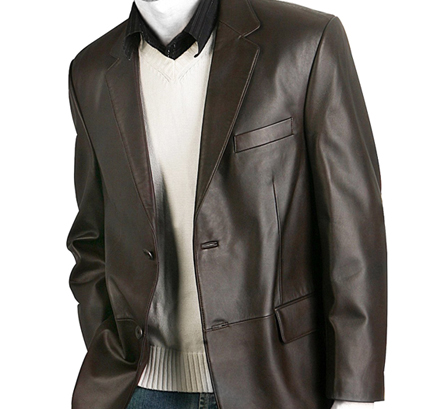 Change the panel – prices may vary
Change the lining $100 and up
Shearling and fur prices vary due to the material; prices will be given upon seeing the job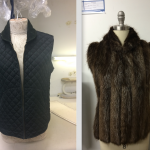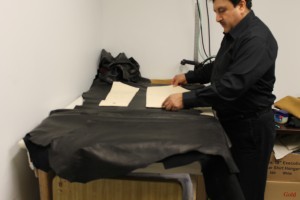 Style is aways changing but leather and shearling will never go out of style. Whether it's a light jacket for the spring or a heavy coat for the winter why not have a custom made jacket to your fit. While we focus on repair and restoration of your old jackets we also design a produce costume made leather samples. At 6 avenue tailors we can do that for you. From a range of selections pick a style you want, have it made to your fit and look great for a great price. Our leather jackets are entirely made-to-order, based on your provided measurements using high quality leathers from around the world and can be fully customized to suit your taste. With the experience neccesary and the passion to work on leather, suede, shearling, and fur. We guarantee you will be happy with your purchase. Browse our selections of jackets for men, women and children. Find what you're looking for and come on down for a choice you won't regret.
For women
For men